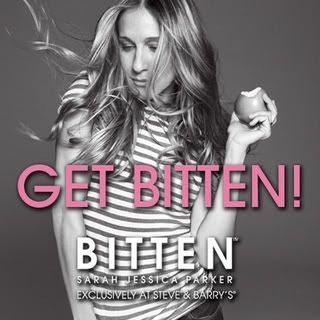 Bitten another exclusive Steve & Barry's line by Sarah Jessica Parker star of successful Sex In the City tv series as the popular Carrie Bradshaw.
I'm pretty sure the line has plenty of followers considering Sarah Jessica Parkers iconic presence as a stylish fashionista. The line is rather affordable with a low-price, high-fashion line available only at the Steve & Barry chain stores. Everything in the collection comes in sizes 2–22 and costs less than $20 very affordable.
For more on Sarah Jessica Parkers Bitten clothing line click here.
Kenya Smith is a former high school teacher turned full time writer. Still, she finds time to help her sister run a high profile dance studio in Houston, Texas. When she does find time for herself, Kenya enjoys parasailing and windsurfing.
Latest posts by Kenya Smith (see all)