For some odd reason Eminem decided to re-launch his clothing company Shady Ltd, which in my opinion is right in the middle of the Top 10 worst celebrity clothing lines ever!
Here are some advertisements of his revamped Shady Ltd. Clothing: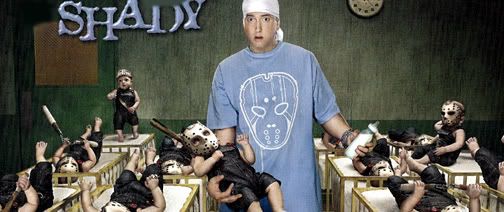 In my opinion the clothing company will still be trash…and nothing more.
Kenya Smith is a former high school teacher turned full time writer. Still, she finds time to help her sister run a high profile dance studio in Houston, Texas. When she does find time for herself, Kenya enjoys parasailing and windsurfing.
Latest posts by Kenya Smith (see all)